Ignition Kit for Polaris Sportsman 600cc & 700cc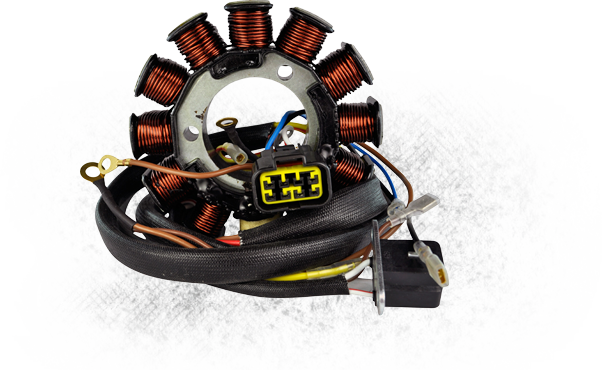 Fits Polaris Sportsman 600cc to 700cc 2002 – 2006
These are some of the last carbureted big bore ATVs from Polaris and they are extremely reliable workhorses. So, to fix the ignition / Stator problem in these models and year range for a measly $250.00 you get one of these kits:
RM22957 AC to DC Ignition Conversion Kit
The upgrade is simple: A CDI box, a coil and a wire harness about a half hour of your time.
Seriously! It's that easy! And it uses the factory connectors!
If a journalist can do it, you can too. Follow the instructions included in the kit. The ignition coil provided uses a more robust winding to power the ignition. The problematic section of your Sportsman's stator will no longer be used in this upgrade and that's why it stays in your engine. The new coil is isolated from the oem coil/CDI unit giving your Sportsman better spark and reliability.
When you're done, have a seat, drink a cold one and contemplate how easy this was!
You can now enjoy your Polaris Sportsman and brag to your friends how much money you saved!
The RM22957 ignition conversion kit covers the following models:
Polaris Sportsman 600 Carb
Polaris Sportsman 700 Carb
years 2002 2003 2004 2005 2006