Ignition Kit for Polaris ATV 1995-2004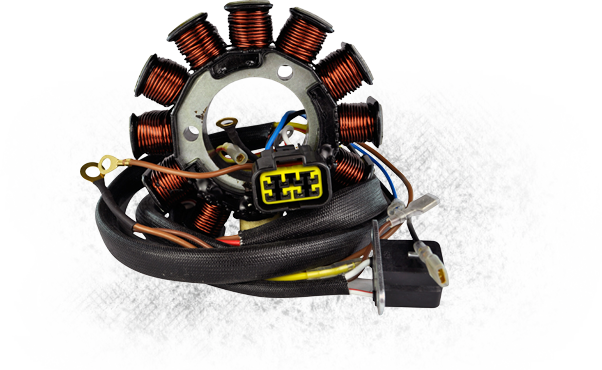 This kit fits Polaris' 1995 to 2004 Big Boss, Magnum, Ranger, Scrambler, Sportsman, Worker, Xpedition, Explorer.
This kit bypasses the AC powered ignition system that fails most of often saving you well over $700 in parts. It's plug and play! The only modification to your machine is finding a switched 12 volt lead to power the new CDI
RM40000 AC to DC Ignition Conversion Kit
Big Boss 500 6x61998-2000
Magnum 425 1995-1999
Magnum 500 1999-2000
Ranger 425 2003
Ranger 500 6x6 1999
Ranger 500 2003-2004
Scrambler 400 2000
Scrambler 500 4x4 1998-2000
Sportsman 335 1999-2000
Sportsman 400 2001-2002
Sportsman 500 1996-2002
Worker 335 1999
Worker 500 2000
Xpedition 425 2000-2002
Xplorer 500 1997
Yup, that's a lot of Polaris machines isn't it? Well the good news is that your older ATV will benefit from this conversion kit in more ways than one. Just the simplicity of the installation and the low price should be just fine but here's more good news: Your machine will run better! Smoother idle and improved throttle response.
Now go out and ride!